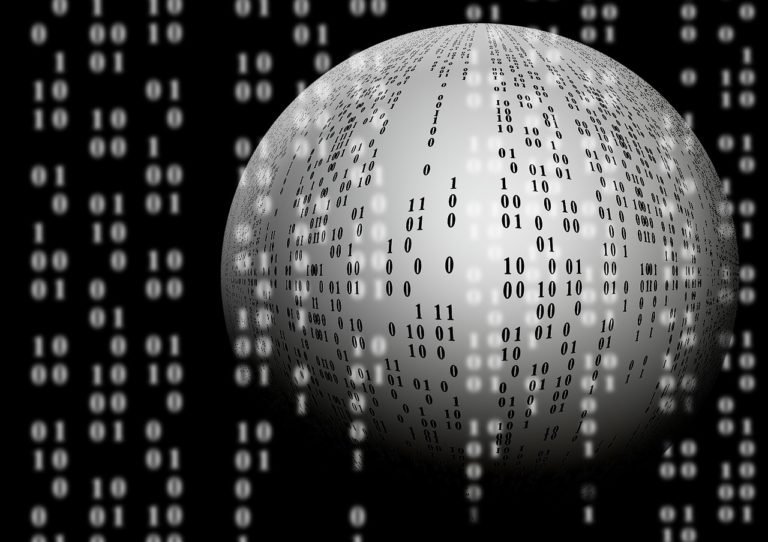 This course is a combination of many languages including Object-oriented Programming language, Selenium, HTML, JavaScript, Android application development, Java, Software Design Patterns, C, C++, Python, and database management. The course is in the form of a bundle and once paid for you will gain access to all these programming languages and concepts in the form of video tutorials that lasts for nearly 110 hours. Plans are being made for adding some more programming languages like Php under this bundle. Learning all these languages and concepts under a single subscription in Tamil is beneficial. Learning these concepts and languages will allow you to work in any field of software and development. With the heavy competition and recession, it is necessary to learn as much as possible to keep up with the competition and gain promotion. Let us view these courses in detail.
If you are not convinced yet to buy this course, please read this full article and then you can make a decision.
If you don't have money to buy the advanced paid courses, you can watch them for free on Skillshare for 2 months.
Next Question Comes To Your Mind is What is SkillShare?
SkillShare is one of the best online learning platform. It has various courses from Photography to Web Development. The subscription model is very similar to Amazon Prime. You need to subscribe either monthly or yearly. You will get 2 months free premium membership if signup using this link.
Click here to sign up
. If you need more details regarding this,
check out this blog
.
SkillShare Subscription is Auto Renewal After 2 months of Free Premium Membership, SkillShare automatically renews the subscription. If you don't want the auto renewal, you can cancel the auto renewal process at any point of time before 2 months. So, that you won't be charged any amount.
Ok fine, Let's proceed with our original content which is the benefits of our course bundle. (12 Courses in 1 )
Who can learn our Course Bundle courses?
This course bundle is suitable for all basic and intermediate level learners. 
Basic level learners – Most of the people are not well equipped to have the facility of learning these programming languages and concepts in their college. So if you have never learned any of these programming languages then choosing this course will be a perfect opportunity for you to understand the entire concept of programming languages. The course is available in Tamil so you can learn this course even if you are not well versed in English. 
Intermediate level learners – While most people have not been exposed to these programming languages during their high-level education some people might have learned about these programming languages but not have understood them completely. So by subscribing to this course you can get a complete refreshment of these programming languages and understand them in such a way that you can apply them practically rather than learning them theoretically. 
What kind of materials are included?
Free Lectures: You can watch those lectures for free on Programming Line YouTube channel itself. For every course, I have made the basic lectures free. You can watch those videos and if you need to enhance your knowledge with intermediate and advanced lectures then you can buy the course.
Paid Lectures: They can be accessed only if you buy the course. I have hosted the courses on various platforms like Udemy, LearnMall, Skillshare, etc. In the future, I will upload the same courses on the other platforms too. You have the complete choice to choose the platform. You research by yourslef regarding the best platform and then you can buy the course on that platform. I will provide all the course links of various platforms.
NOTE: Free lectures are included in the Paid course too.
Have You Subscribed our YouTube Channel?
If you have already subscribed our YouTube Channel, please leave your comments below this blog. If not click here to subscribe our YouTube Channel.
If you are still thinking why should I subscribe to your YouTube Channel. Please check the benefits below and then you can decide. Subscribing our YouTube Channel is completely free.
This course will allow you to understand the concept of programming languages and designing software right from the basics. This, in turn, will increase your experience in a programming language. Learning this course as a bundle will allow you to understand the concept completely which will be embedded in your brain forever. Learning each and every single language separately will lead to certain disadvantages like missing the link between these languages and forgetting certain concepts in the future when you are up to learning something new. This course is also designed in such a way that the user will gain both practical and theoretical knowledge of the concept. Moreover, the entire course is designed in the Tamil language which allows you to learn everything without facing any difficulty.
How is this course structured?
This entire course is structured in such a way that anyone can subscribe and learn the concept of the software and programming languages despite their level of knowledge in programming languages. Every single topic is explained in detail right from the basic to the highest level. So when a person completes the course they will be qualified enough to write coding on their own and can create various applications and software without any guidance. 
Who is the target audience?
This course is applicable for all types of people including the housewives who are looking forward to spending their free time useful. Also, people who are looking forward to scoring a job in the software industry and who are also looking for promotion in their office as a developer can also subscribe for this course to understand them. Even the college students who are facing difficulty in understanding the concept can apply for this course and understand them completely before their campus placements take place.
This course is suitable for all basic and intermediate level learners. It does not matter if you have no knowledge of programming. The course is in Tamil so anyone can learn this course even if their spoken English skills are poor. This course is mainly suitable for people who are looking forward to gaining a job in the software industry or start their own company as a freelancer. So stop thinking and subscribe for this course immediately to avail them as a bundle and learn them effectively through practical applications. 
Why purchase as a bundle?
Purchasing this course as a bundle will be much more beneficial because every program is interlinked with each other and learning them together will be useful and effective rather than learning them separately. For example, learning about JavaScript and HTML together will allow you to understand the concept of designing a web page rather than learning one of them and feeling incomplete. Purchasing this bundle as a whole will allow you to gain in-depth knowledge in the field of software technology and you can work in most of the firms either as a developer. Purchasing this course as a bundle will allow you to save a lot of money and learn everything at the same time. 
If you don't have money to buy the advanced paid courses, you can watch them for free on Skillshare for 2 months.
I recommend you to buy the "Complete Course Bundle in Tamil" because it has various courses in a single bundle (OOPs, C, C++, Java, Python, Android, Software Design Patterns, MySQL, Selenium, JavaScript and HTML) for 490Rs. 
If you need only one course instead of the bundle that too possible. Please check the below table for the detailed information
Individual Courses You can buy the individual courses on LearnMall instead of Complete Course Bundle. Please check below for more details.
It is one time payment for the courses mentioned in the above table if you buy from the following platforms like Udemy and  LearnMall. If you prefer to watch our course videos on  Subscription based platforms like SkillShare where you need pay subscription fee every month/year to access the premium course videos.
NOTE: I will start new courses like Ethical Hacking, Digital Marketing, and etc. which might not be part of this bundle also.
If I have missed any videos in the course bundle I will try take it but I won't assure you with new videos.
Programming Line won't give any certificate whereas if you have purchased the "Complete Course Bundle in Tamil" on Udemy. Udemy gives the course completion certificate only if you complete the full course. Udemy won't give individual certificate for each sub courses like Android, Java. It gives you only one course completion certificate for the entire course bundle.